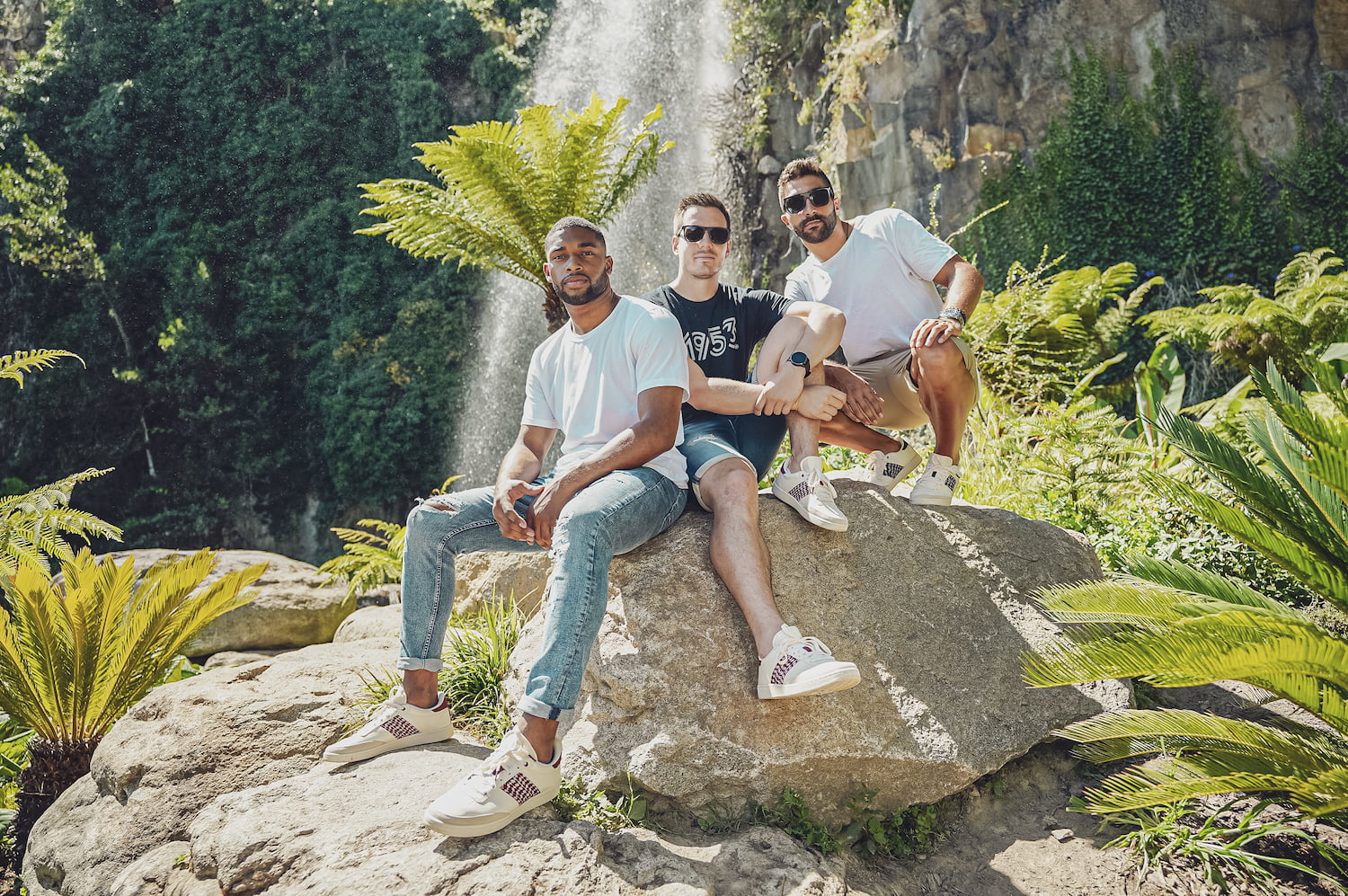 Collaborations
From "spectator" to "actor"
Like everything else at N'go, it is passion that drives our projects. From the love of sports was born the desire to collaborate with professional athletes by creating sneakers to their colours and liking.

For this reason, we don't hesitate to knock on doors and shake things up. It is thanks to this audacity that we've been able to create exclusive pairs in the colors of prestigious clubs and high level athletes, which could not make us prouder!
HBC Nantes
In 2020,N'go launched its first sport collaboration with the Nantes men's handball club called HBC Nantes. For Kevin, a big handball fan and himself a goalkeeper for 7 years, it is a real achievement to see this exclusive pair on the feet of the HBC athletes and teams.

To make this pair unique, N'go created a pattern with the "H" of the club. The pair is on sale in the club's official store as well as on the N'go and HBC Nantes websites. Available from 36 to 46 in two colors: burgundy and black.
I order my shoes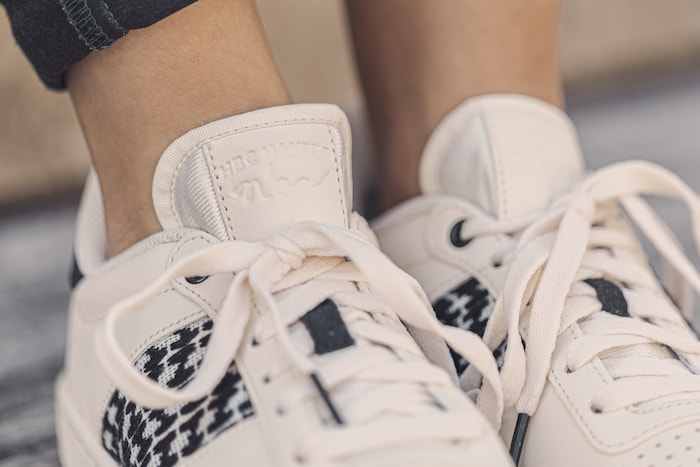 Our model Naoned Black x HBC Nantes
In 2021, more than 500 pairs have seduced HBC Nantes fans, making them the second stars of handball games.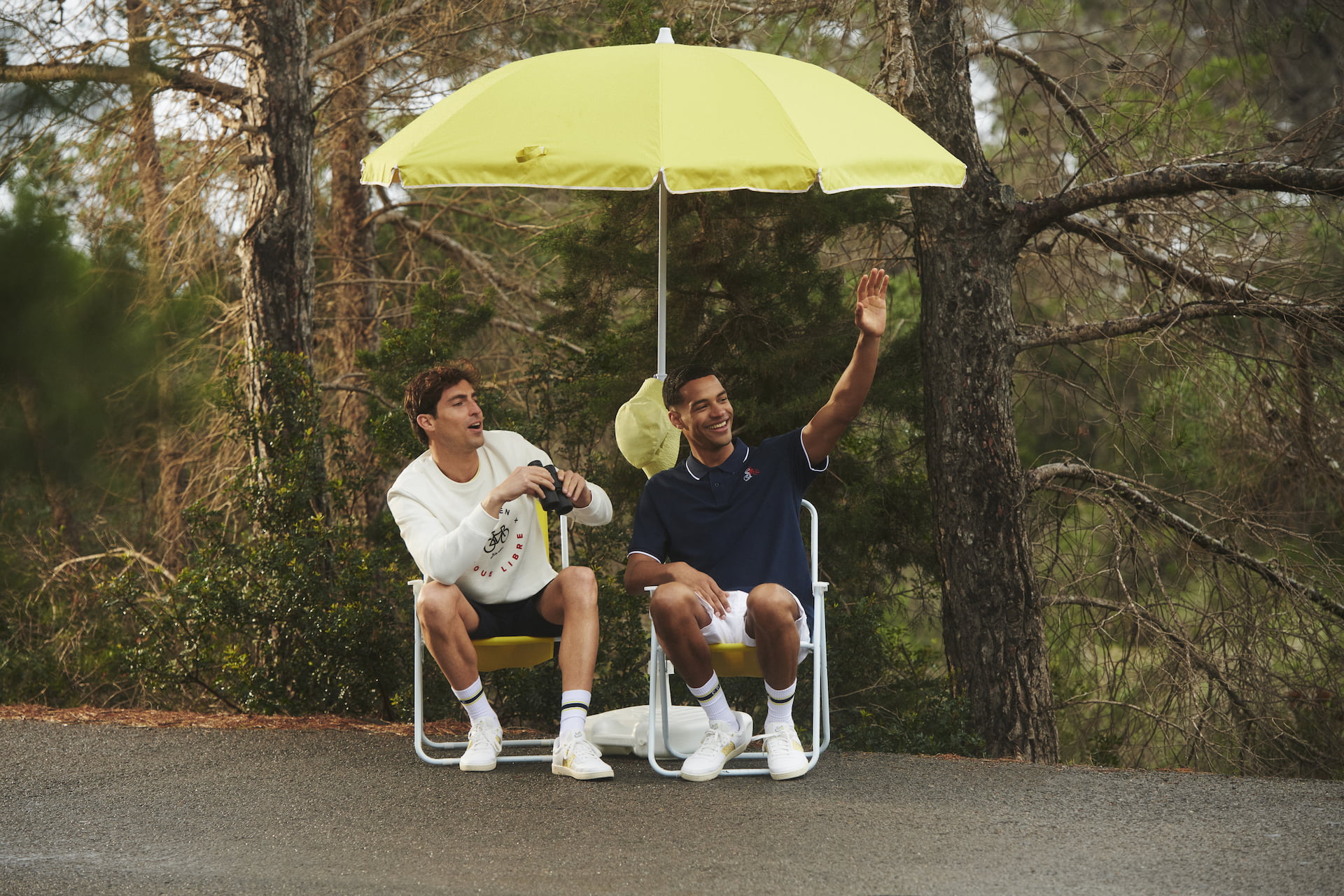 Sneakers Tour de France x Jules
The adventure continues in the world of cycling, with this national collaboration: the first pair of N'go in the colors of the Tour de France!
It is with great pride that N'go is committed to Jules to produce a pair of eco-responsible sneakers in honor of the yellow jersey.

A sporting collaboration based on the sharing of strong human and environmental values, which is committed to a more sustainable and responsible fashion.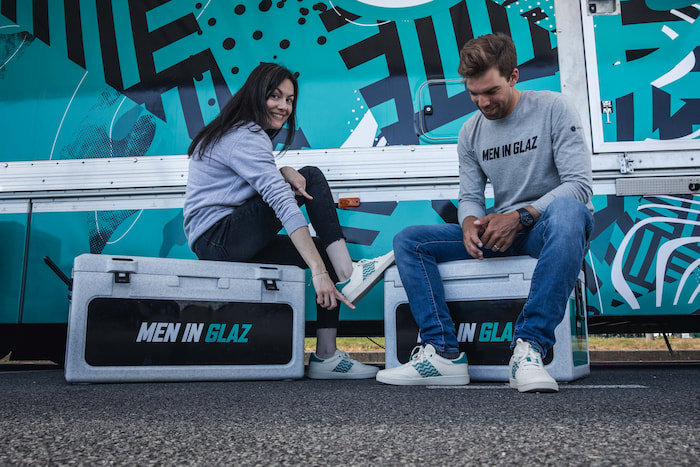 Our Saigon Classic model with the club colors
Men In Glaz
In 2022, N'go signs its first collaboration in the world of cycling with the creation of a 100% Brittany pair in the colors of the jerseys of the "Men In Glaz", the professional cycling team of the B&B HOTELS - KTM.

The pair in chrome-free leather features a wave pattern in the color "Glaz", a Breton word that designates the shades of blue and green of the sea, characteristic of the region.

The pair is available in sizes 36 to 46 on the Men In Glaz website.
I order my shoes