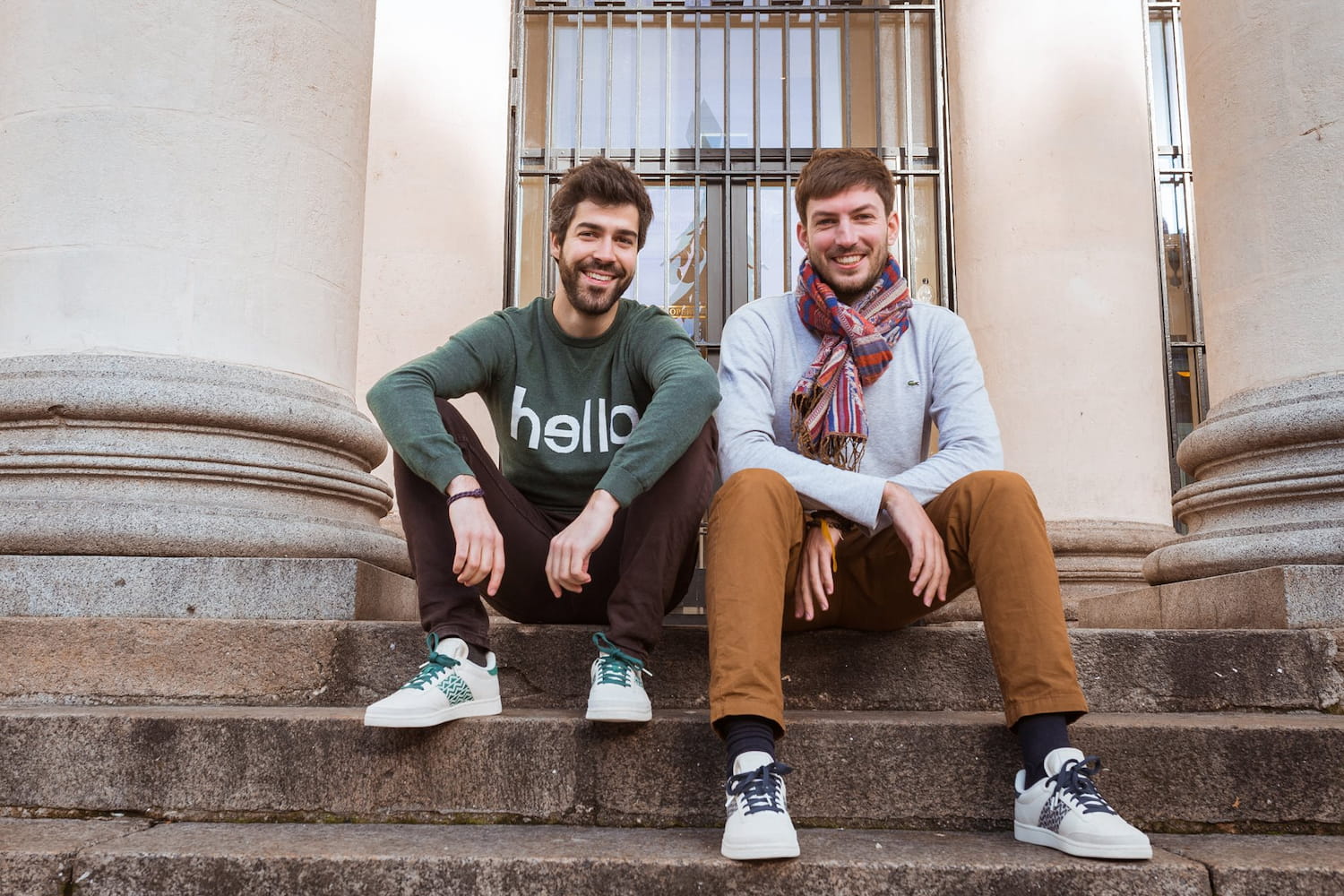 Our story
Once upon a time... two childhood friends
These two friends met at school when they were 15 years old. So both sports and fashion fans, over the years they discover a common attraction for travel and fall in love with the traditional craftsmanship of these distant lands.

Their various trips lead them to meet Vietnamese weavers who explain to them the complexity of making a living from this ancestral art. Often excluded from Vietnamese civil society, they encounter difficulties in selling their fabrics: language barrier, markets difficult to integrate, unfair purchase prices, etc.
Faced with this alarming observation, these two adventurers founded N'go, sneakers and backpacks adorned with these ancestral Vietnamese weavings, in homage to the rich and colorful culture.
Ronan, is the intrepid adventurer of the duo 
His passion for travel comes from his parents who initiated him from a young age to discover Europe and enjoy the sea and the mountains.

This beautiful experience in Peru naturally leads him to study management of humanitarian projects. During his studies, he had the opportunity to go to Vietnam and immediately fell in love with this rich multicultural country, because of its strong traditions, its art of living at 100 km/hour and the open-mindedness of its people. He stayed there for 18 months!

His strength: he speaks more than 4 languages! A formidable weapon that allows him to feel at ease everywhere. He is also a big fan of sneakers, strange, no?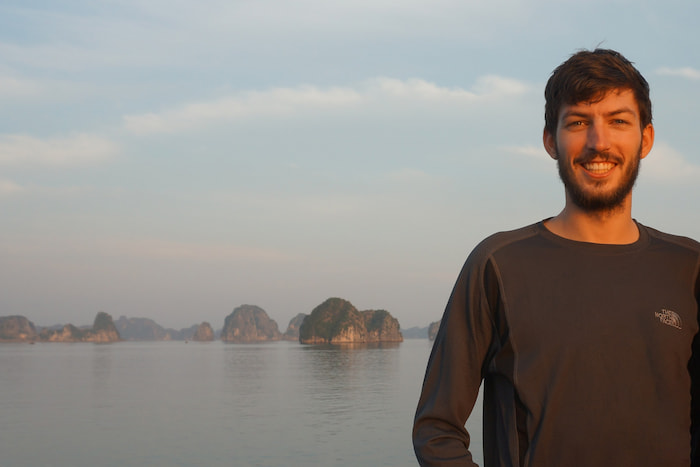 Ronan, co-founder of N'go, traveling in Vietnam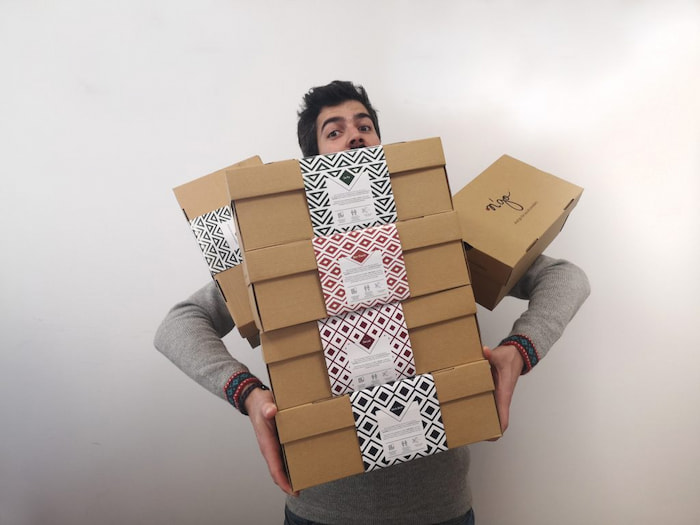 Kévin, co-founder, at our head quarter of Nantes city
Kévin, is the quiet strength
Having his head on his shoulders, numbers hold no secrets for him. He even made it his first profession by choosing to become an accountant for the first 4 years of his working life. But the quest for meaning in his daily life has overtaken this well-ordered life and his desire to invest in a solidarity project is more and more present.

Having met many entrepreneurs in the course of his work, he decided to take the plunge and create a solidarity brand close to his values. By supporting the handicrafts of these Vietnamese weavers, he rediscovers the adrenaline and the effervescence of the multi-cultural exchanges he encountered during his numerous trips around the world.
2016
The launch of the project
It is in February 2016, during the meeting of these two childhood friends, that the idea of a unique Franco-Vietnamese sneaker, made in a traditional way, was born. This is a way of proving that it' s possible to produce in Vietnam, in a responsible way, in the respect of human and labour rights. It is also a tribute that Ronan pays to the country that has always welcomed him.
In order to bring the project to life, Ronan returns to his beloved country, Vietnam, to meet craftswomen who are keeping their ancestral knowledge alive. He also establishes the first links with local partners.

The idea is launched!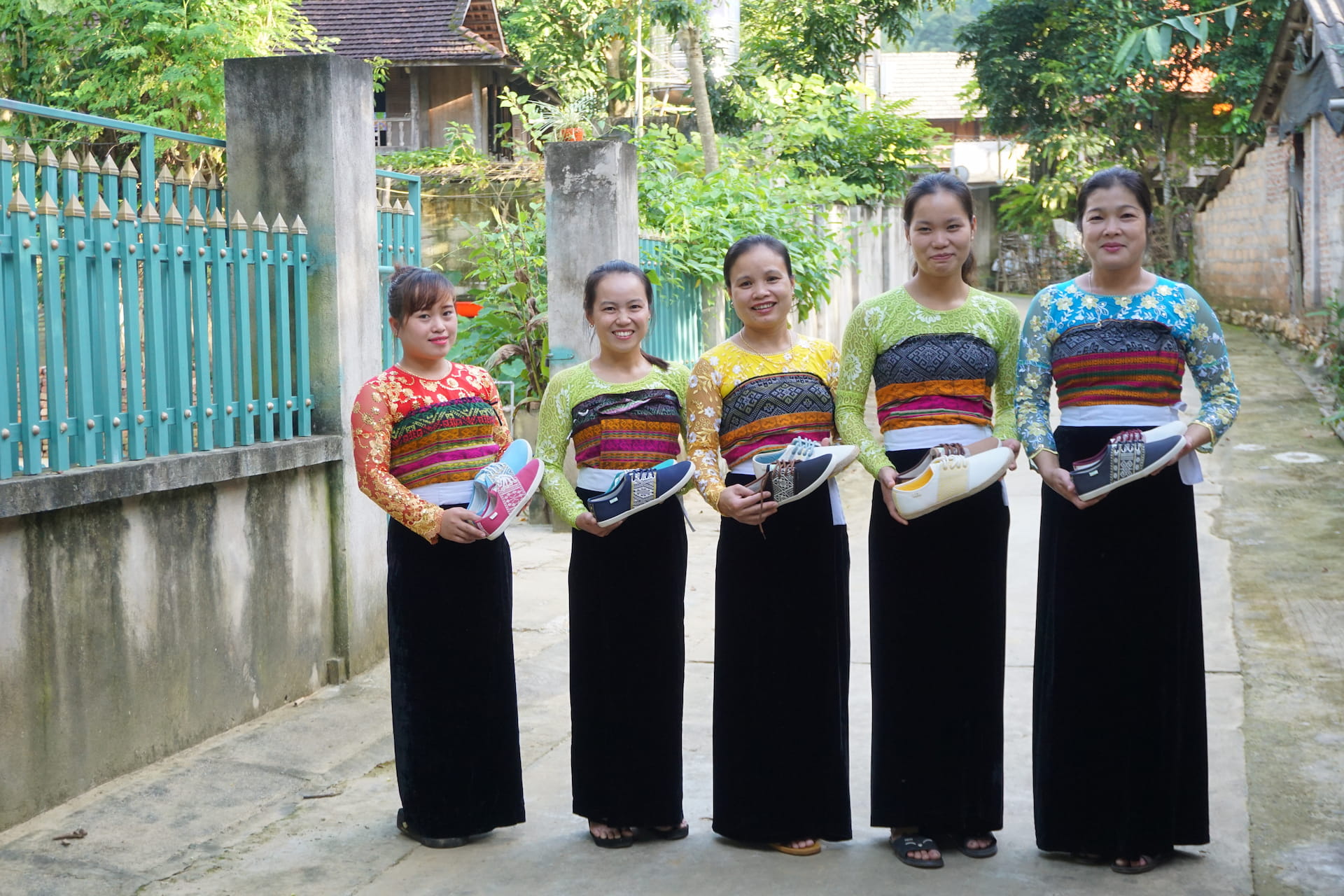 2017
The consecration
One year is the time it took to develop the first 5 pairs of N'go. April 2017, it is the realization of all their efforts. The two lifelong acolytes launch a crowdfunding campaign to finance their very first footwear production! This campaign is a real success, projecting the N'go adventure on the rails.
Depuis, la marque s'est étendue avec des collections de baskets recyclées et vegans ainsi que des backpacks éco-responsables. En proposant des produits respectueux de l'homme et de l'environnement, N'go s'inscrit parfaitement dans ce mode de consommation mesuré, transparent et éthique où les engagements humains et solidaires sont au cœur du projet.
Nos artisanes
Un travail de passion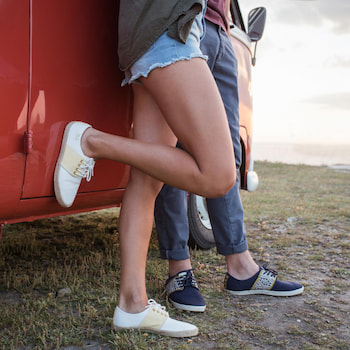 1st crowdfunding campaign, Mekong collection
— 2017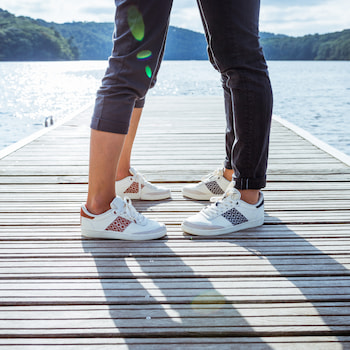 2nd crowdfunding campaign, Saigon collection
- November 2018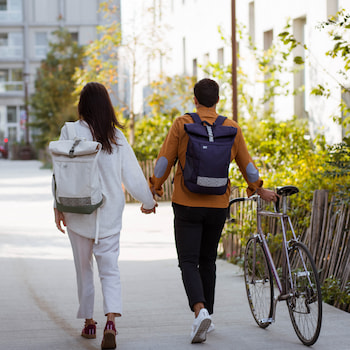 3rd crowdfunding campaign, the recycled backpack
- Décember 2020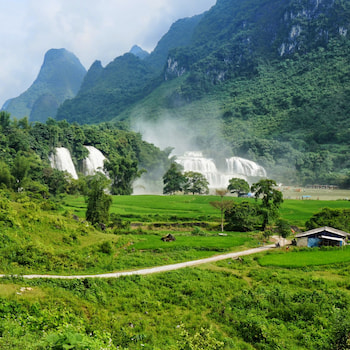 Carbon footprint
Second life Program
- August 2021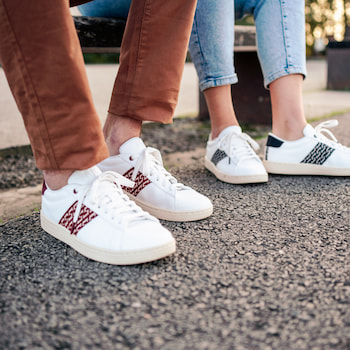 Launch of the Ho Tay collection
- Décember 2021
2022
And now?
N'go is now Kévin, Ronan, Caroline, Laura, Roméo, Régis, Guillaume and Mélina who are proud to promote Vietnamese handicrafts and those who make them through ethical and eco-responsible products. But not only! It is also customers who are sensitive to N'go values and distributors who are pleased to take part in this beautiful project.
Our desire to design products that are more solidary, eco-responsible and sustainable continues to grow. Since the beginning, we have favoured locally sourced, recycled, or vegan components. By offering unique and timeless pieces, we want each pair to be worn with pride, whatever the season. We have also decided to stop having sales, a conscious decision that aims to not influence our buyers with big marketing operations but rather to offer products at the right price all year long.