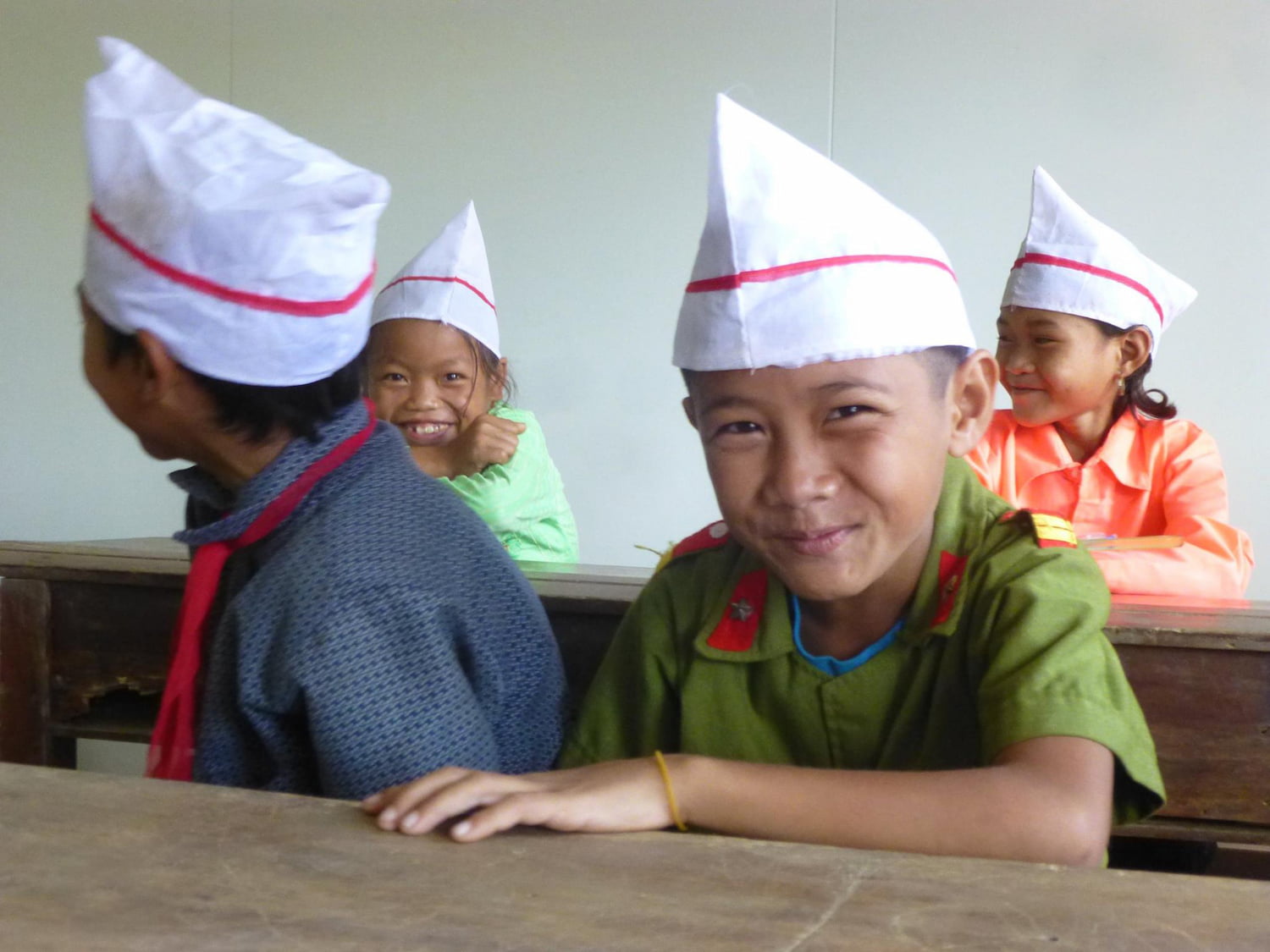 Schools
N'go for education
N'go is proud to be involved with Sao Bien for the education and schooling of children in Vietnam. Since its beginning, N'go donates 2% of its annual turnover to finance the construction of kindergarten and elementary school in the most remote and marginalized provinces of the country. 6 schools have been built thanks to you!
Education, our priority!
Education is the best investment we can make to prepare the future. Allowing a child to go to school is to ensure a future for him and his family.

Education is an important factor of change in a society. It contributes to social stability, improves health and lifestyle, and stimulates the economy of a given community. It is vital and is the source of the achievement of each of the 17 Sustainable Development Goals.

In collaboration with the NGO Sao Bien, N'go's goal is to put an end to school dropouts in Vietnam.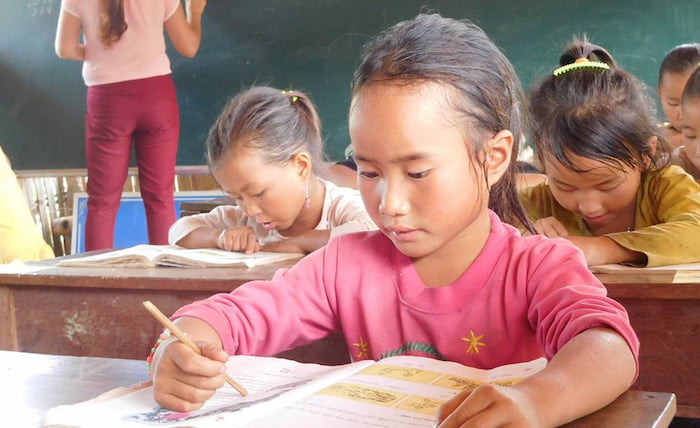 A schoolgirl at her primary school (province of Cao Bang).
Why did we choose Sao Bien?
Sao Bien Room for education is an Austrian non-governmental organization that has been operating in Vietnam since 2016. Its operational branch is in the capital of Hanoi and Thomas is its representative.
Every year, Sao Bien builds no less than 5 schools in the mountainous regions of North Vietnam, where living conditions are harsh. These rural areas are for the most part neglected by the Vietnamese central government and the local populations have little access to information, hospitals, and of course... schools.

Moreover, the climate never leaves the local population in peace. Every year, these isolated regions are victims of typhoons, floods, storms, and mudslides.

Sao Bien was therefore created to help the rural population through the construction of robust kindergarten and elementary school. Hundreds of children, aged 3 to 11, can study in safety.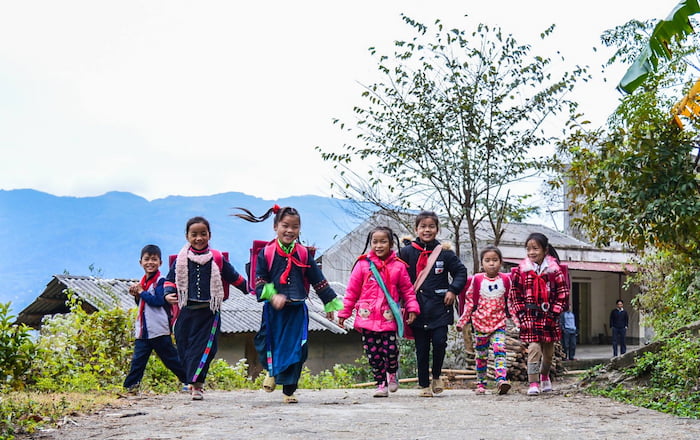 Vietnamese students near their primary school.
How does Sao Bien act?
Each construction project is first studied and then established jointly with the local authorities and local partners (Vietnamese associations). Many factors such as the literacy rate or the standard of living are considered to determine the urgency of building a school in this area.

Once the school project is approved, Sao Bien uses local (or regional) manpower to undertake the construction. This not only supports the local Vietnamese economy, but also ensures that the school is weatherproof and in the right location. Who better to build a school than workers who know the terrain?
Sao Bien and its local partners regularly visit the communities that benefit from their projects. The objective is to make sure that the school is functioning properly and that the children, teachers and/or professors are comfortable.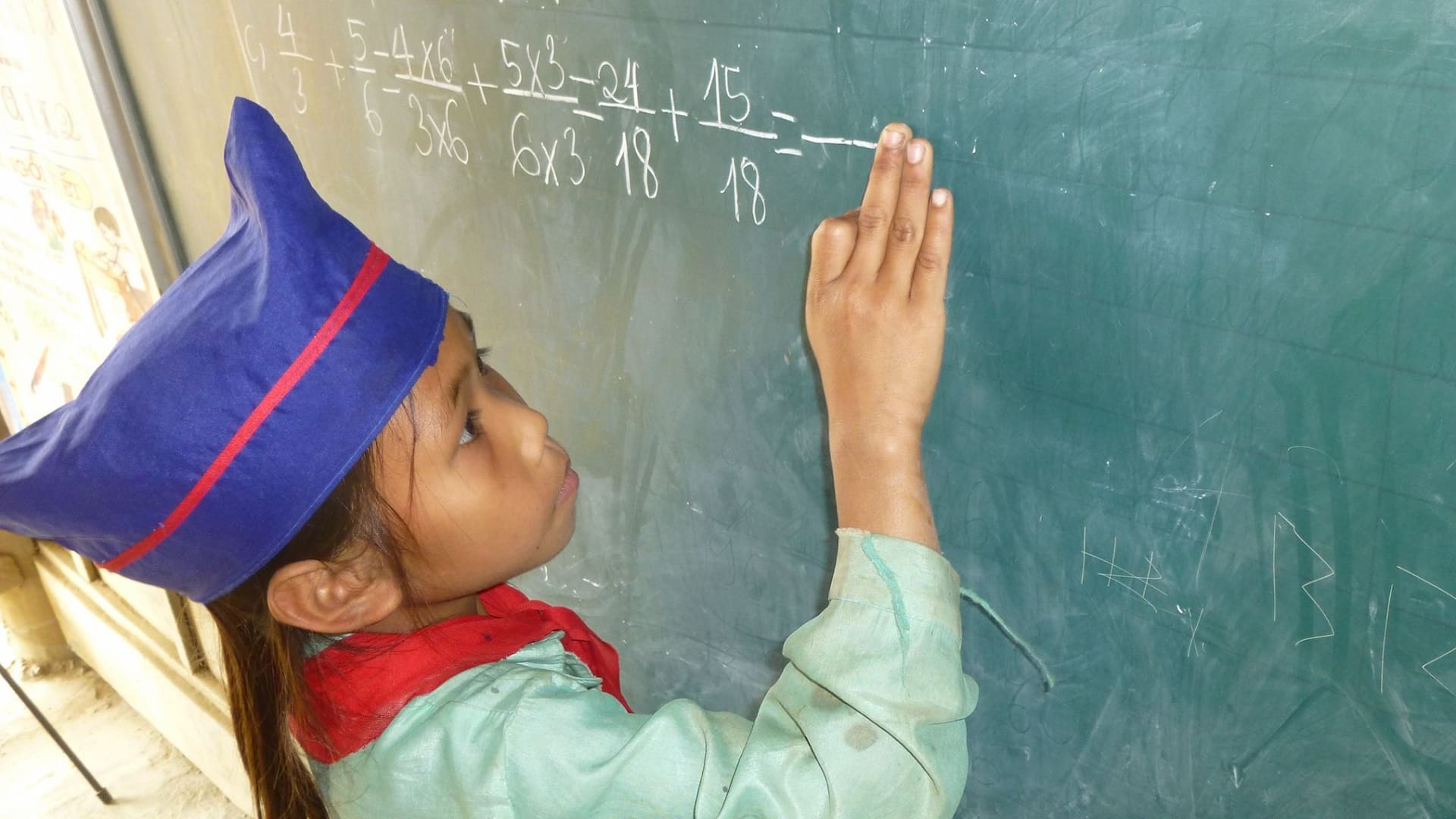 And go for social sneakers
The schools financed by N'go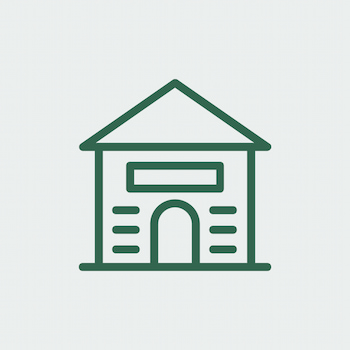 Primary school
Cao Bang province
60 pupils
Donation from N'go : EUR 1.500
Total cost of construction : EUR 13.000
- 2017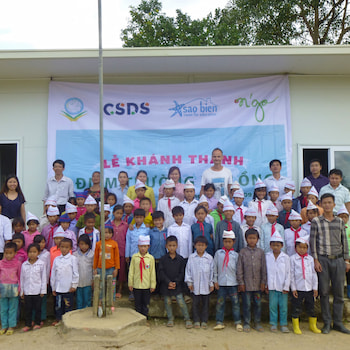 Primary school
Nghe An province
56 pupils
Donation from N'go : EUR 3.500
Total cost of construction: EUR 12.700
- 2018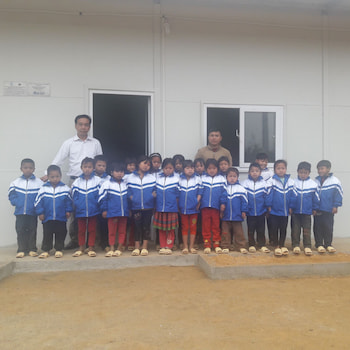 Primary school
Lai Chau province
41 pupils
Donation from N'go : EUR 5.600
Total cost of construction: EUR 8.500
- 2019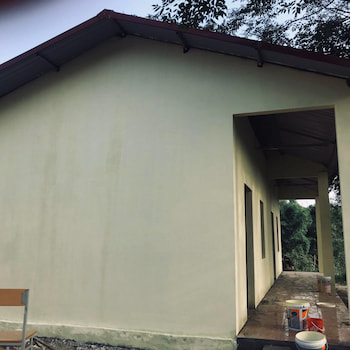 Primary school
Lang Son province
20 pupils
Donation from N'go : EUR 5.877
Total cost of construction : EUR 8.000
- 2020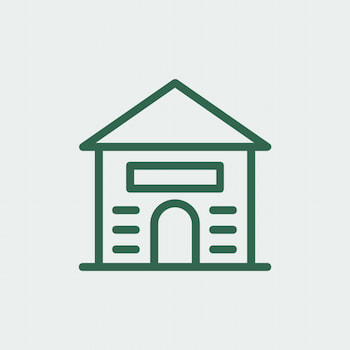 Renovation
Xa Long province
Donation from N'go : EUR 4.100
Total cost of construction: EUR 4.100
- 2021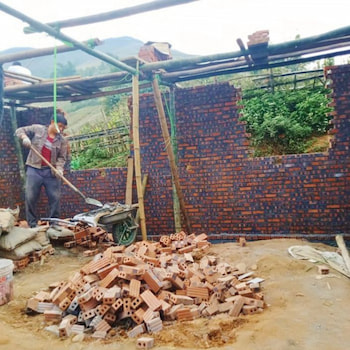 Primary school
Son La province
50 pupils
Donation from N'go : EUR 12.000
Total of construction : EUR 12.000
- 2022