Saigon Classique
Sneakers Naoned Red x HBC Nantes
Unique style
Soft and comfortable
Eco-friendly
The Naoned Black is a sneaker representative of the meeting between Vietnamese craftsmanship and the emblematic symbol of the H. This collaboration is born of a common passion for this sport and values that we defend daily. Solidarity, respect and education of children are our priority!
Combine comfort and style with our emblematic pair with a slightly retro look, a harmonious mix of beige leather, tanned without chrome, and touches of suede. Customizable with a set of colored laces to highlight the hand-woven pattern, it will quickly become your everyday pair as it is so comfortable to wear!
Upper in chrome-free leather - beige color - certified Gold by Leather Working Group
Handwoven fabric (Cotton/Polyester)
Lining Mery Mesh laminated
Removable sockliner (5% made with recycled sawdust and 95% with EVA foam 6mm)
Outsole sewn and made with Vietnamese natural rubber (10%) and synthetic (90%) - beige color
Logo : embossed on the tongue and heel tab
Laces in polyester
Color : BEIGE
Made in Vietnam at Dai Luc Dong Nai, an audited and certified factory to guarantee good working conditions and employee safety, fair remuneration and decent working hours.
Chrome-free tanning makes the leather more sensitive to water. Waterproofing before the first use, with a regular renewal, will protect the leather, avoid color fading, and increase durability. If your shoes have been in the rain, do not dry them under a radiator or under the sun. In this case, the leather may crack, shrink and become yellow. Let the shoes air-dry and remove the sock liner.
We know it is hard for you to stop wearing your N'go because of their comfort, but avoid wearing a pair of shoes two days consecutively. The moisture released by perspiration harms the leather. Even the N'go sometimes need some rest.
Since our shoes are partly hand-woven, they are not adapted for a machine washing, it could damage the materials. To eliminate stains, opt for hand washing with cold water and soap.
A style all their own
Out with the white, in with the ecru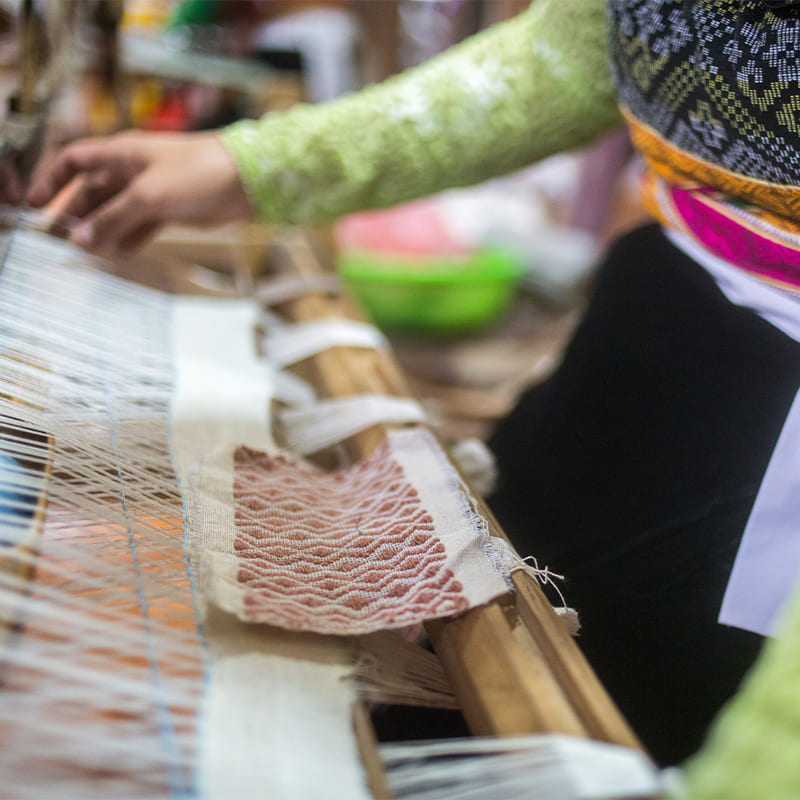 Handicraft at your fingertips
Each of our pairs is signed by a unique ethnic pattern, designed and handmade by a Vietnamese craftswoman. She works on a wooden loom, using a mixture of traditional know-how and modern techniques.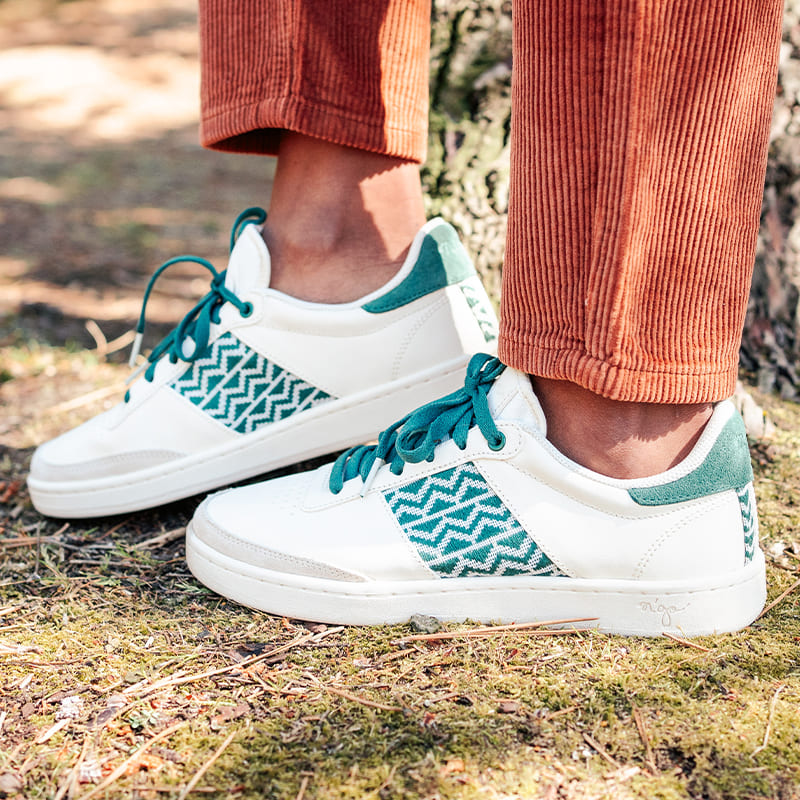 A bit of a retro look
A sneaker that is both sporty and retro, for a classic look that won't go unnoticed. We designed this collection to accompany you everywhere and every day, without having to choose between style and comfort. Its suede front reinforcement and vents add a sportswear touch to the shoe.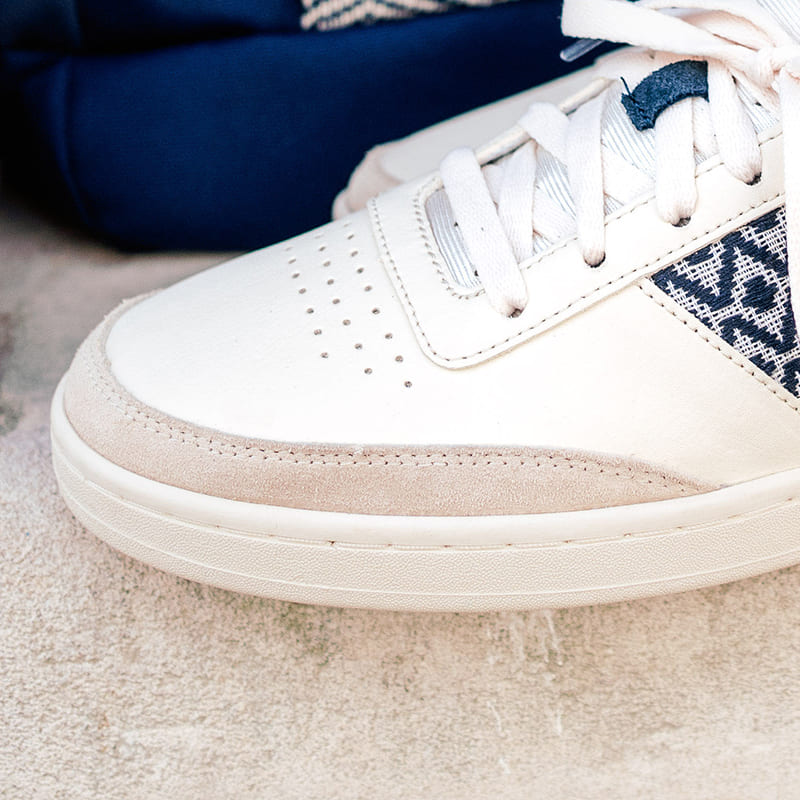 Resist, prove that you exist
Chrome-free leather is a tanning process that does not require the use of chromium salts, a substance that is harmful to health when handled. It is Gold certified by the Leather Working Group, the international reference organization that regulates the environmental performance of tanneries.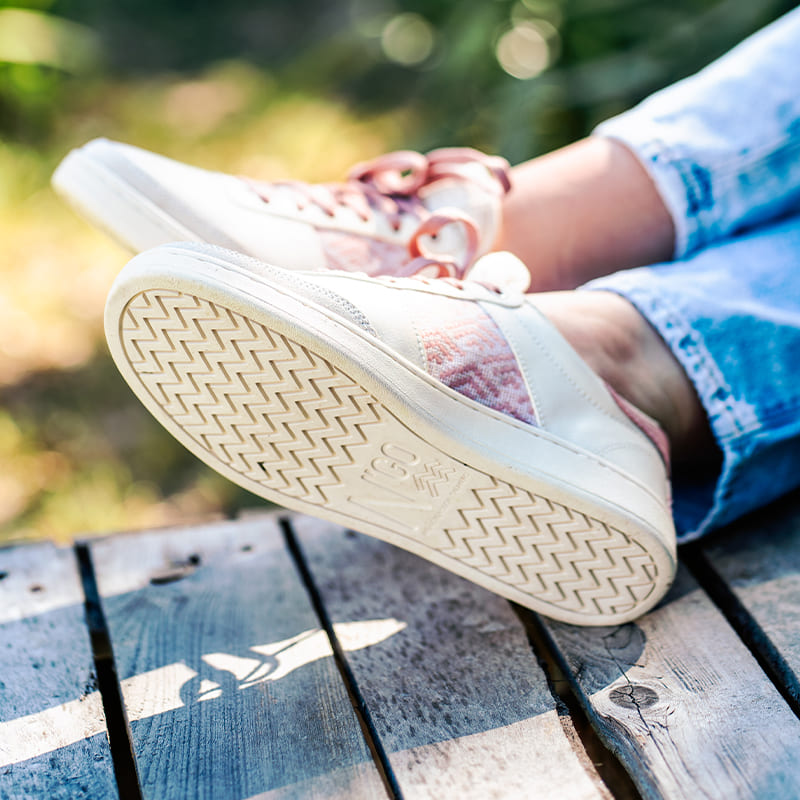 Don't let you out of your sight
Our soles, glued then sewn to the upper, are known for their flexibility, support and optimal comfort. The beige color is emblematic, it is that of our first pairs and allows a beautiful demarcation with the leather.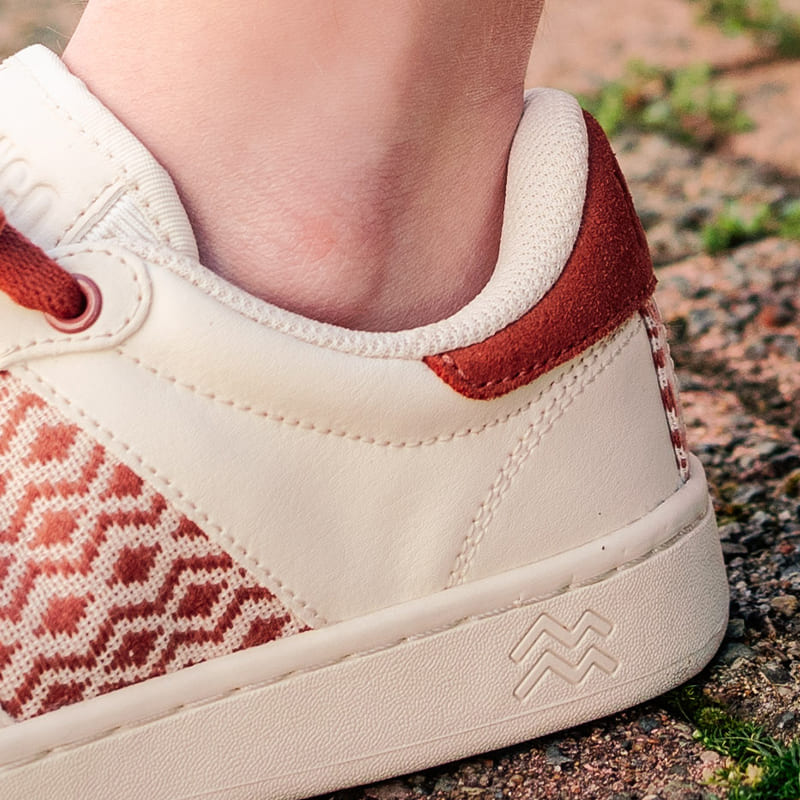 Comfort above all
Designed to feel like slippers, our sneakers are padded with soft foam that conforms to the shape of the foot. We have selected a thick insole for optimal comfort, which is removable to be replaced if necessary by an orthopedic insole.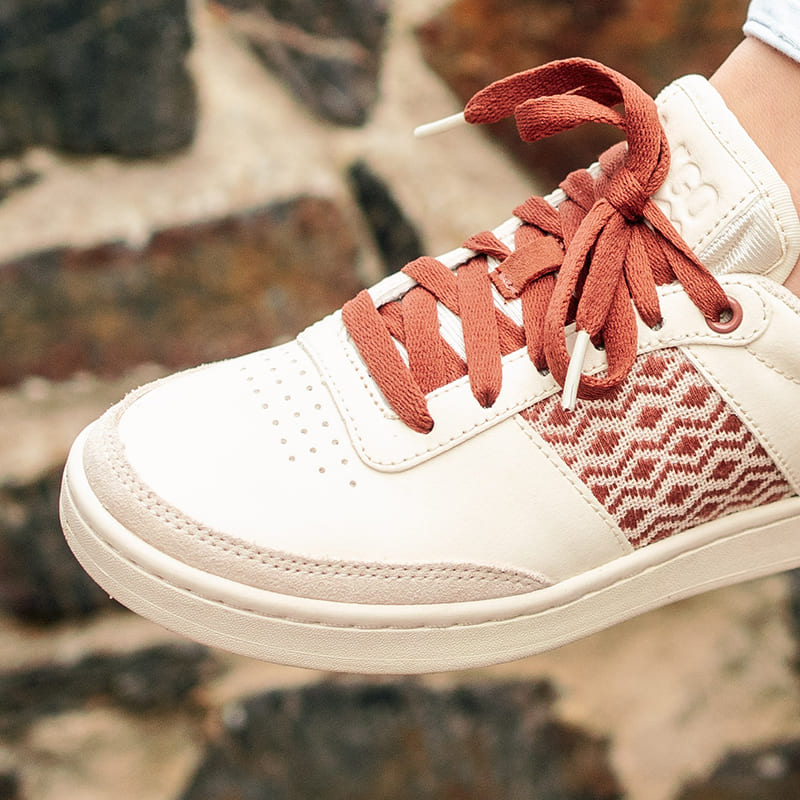 Making connections
Lace-up closure on a tongue embossed with the N'go logo. A loop has been added for more support of the lace, using the flagship color of the sneaker. An eyelet in the same color as the sneaker's pattern adds a discreet and elegant aesthetic touch to the shoe.
Our customers are our best ambassadors

Calculated from 7 of customer reviews
06/18/2022
après quelques jours, impeccable...collab HBCN, j'adore
F. Hugues
Réponse de N'go Shoes
Ravis que la paire te plaise Hugues !
04/30/2022
Quand on est fan du HBC Nantes, on DOIT absolument avoir des NAONED aux pieds pour se rendre aux matchs à la H Arena, et si on n'y connaît rien au Handball, et bien on doit quand même avoir des NAONED parce qu'elles sont trop belles :) et on est trop bien dedans ! Dernier conseil : ne pas les enlever n'importe où, on pourrait vous les voler :)
R. Sylvain
Réponse de N'go Shoes
Conseil pris en compte ! Merci pour cette belle déclaration d'amour Sylvain !
03/09/2022
Elle sont super
F. Joëlle
Réponse de N'go Shoes
Merci beaucoup Joëlle !
07/12/2021
Fidèle à la description du site , chaussure très jolies et confortables
C. JULIE
Réponse de N'go Shoes
Ravis que les baskets vous plaisent Julie !


07/09/2021
L'empeigne avant à tendance à "gaufrer" sur la paire de chaussures et davantage sur la chaussure droite. Le motif tissé perd des fils rouges des deux côtés de la chaussure droite. La chaussure gauche semble mieux réalisée.
L. André
Réponse de N'go Shoes
Bonjour André, Merci pour ton retour. Nous sommes désolés d'apprendre que ta paire comprenne un défaut. Nous sommes encore une jeune entreprise qui évolue à son échelle. Je t'invite à contacter notre SAV à l'adresse suivante : sav@ngo-shoes.com. Il te proposera une solution adaptée à ta situation.
Frequently asked questions