Recycled sneakers
N'go Shoes displays a collection of sneakers made from recycled raw materials. While keeping their iconic style, these new unisex sneakers allow you to take a step closer to green fashion. Designed, developed and carefully made in Vietnam, these recycled sneakers open a new chapter at N'go.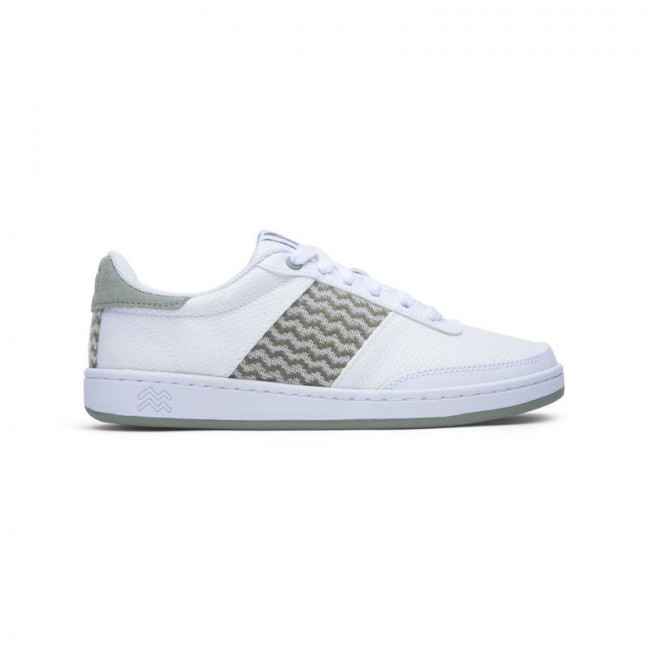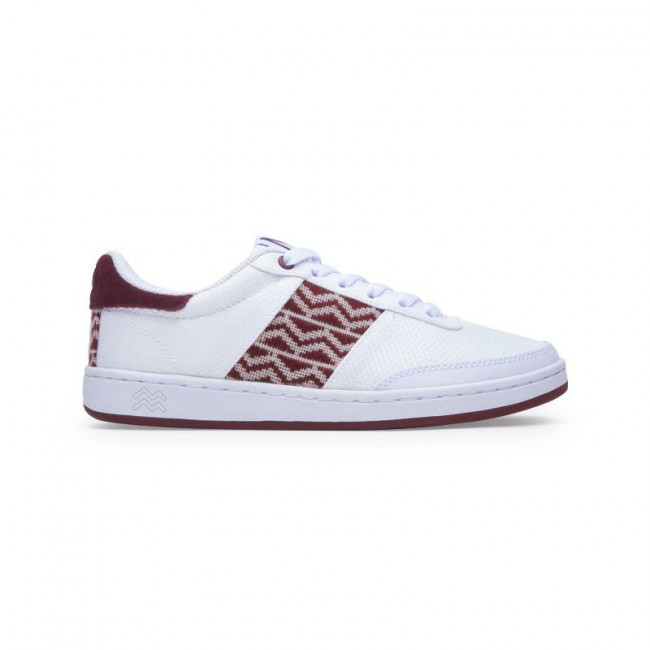 "The transportation of raw materials and finished products only covers 2% of the greenhouse gas emissions produced by the fashion industry, according to an estimate by the Ellen MacArthur Foundation. The fashion industry's carbon footprint is particularly high due to the production of textiles. The manufacture of cotton, artificial and natural synthetic materials alone produces 1.2 billion tonnes of greenhouse gases, according to the environmental organization. "
The solution to reduce these textile-related emissions? Reuse existing raw materials rather than creating new so-called "virgin" raw materials. The use of plastics and more precisely of recycled plastic bottles is already well known in the fashion world, for example a sweater made from recycled PET from household plastic waste gives a second life to around 27 bottles. Our goal is to automatically include recycled raw materials for all our next collections of ethical sneakers for women and men and thus have a lower impact on the environment.
Raw materials recycled up to 68%
N'go has invested a lot in Research & Development in order to offer a range of ethnic sneakers using as much recycled material as possible. 40 to 68% of our recycled sneakers are made from pre-consumer and post-consumer materials.

- The pre-consumption raw materials are the residues collected during the manufacturing of a product or a raw material (for example, we use sawdust, cork and polyester to make our ethical sneakers).

- The post-consumer materials are collected and reused by our suppliers once the product used is discarded by the consumer (for example, clothing, textiles ...).
Our eco-responsible sneakers in numbers
N'go claims to be a transparent eco-responsible brand.
It is therefore essential to explain to you how we ended-up to the percentages of 40 and 68. We have broken down a pair of shoes following our method:
Outsole = 40% ; Upper with Leather = 30% ; Lining / tongue = 15% ; Insole = 5% ; Ethnic handwoven fabric = 5% ; Laces = 3% and other materials (reinforcements, eyelets, glue ...) = 2%
Calculation for the Dak Lak and Quang Ba models = 40 + 15 + 5 + 5 + 3 = 68% of these sneakers use recycled raw materials.
Calculation for the Song Hong model = Only the outsole has recycled components = 40% of these sneakers use recycled materials.
Our limits
Technically, it is very difficult to develop a 100% recycled shoe.
This would not meet the resistance criteria set by N'go and thus their durability would be affected. So what would be the point of buying an ecological pair of shoes if you have to replace it after 3 months...
At N'go, we decided to "consume less but better".
Then we chose to mix recycled materials with conventional materials to make our sneakers.
For example, the outsole of our Song Hong model is made of 10% recycled sawdust, 15% natural rubber, 45% synthetic rubber and 30% other synthetic materials, 100% sourced locally in Vietnam. Without this mixture of materials, the risk would be a lack of grip on the ground and a rubber which would decompose prematurely.
We believe it is essential to find a compromise between quality and responsibility.
Ultimately, all our collections will be made from recycled materials.